Articles, Appearances, & Accolades

Selected Media Appearances and Articles
Lisa Doggett's articles have appeared in the New York Times, NPR.org, Doximity, the Austin American-Statesman, the Seattle Post-Intelligencer, and many other publications. She contributes regularly to numerous health-related articles, blogs, and local news stories, and was featured on CBS Sunday Morning. She is a member of the Writers' League of Texas and the Authors Guild.
InnerSelf Magazine:October 20, 2023
MS and My Quest to Find Fulfillment and Serve Others
Multiple sclerosis (MS) has added a bizarre twist to my quest to find fulfillment and to serve others. At times, it has helped me understand my purpose with greater clarity even while sometimes thwarting my plans. My focus has changed over time, adjusting itself to my whims, health limitations, and my family's interests and needs. I am thankful for each formation it has taken: the clinic, my patients, the marathon, my kids, this book...
Los Angeles Wire: October 6, 2023
Navigating Parenthood and a Career with Multiple Sclerosis
In the grand narrative of life, the unexpected twists and turns often become the chapters that define us. For Lisa Doggett, a dedicated family physician, one such plot twist arrived uninvited when she woke up one day, not as a doctor, but as a patient battling multiple sclerosis (MS). In a remarkable account of resilience and determination, Lisa Doggett shares her journey of navigating the intricate balance of life, motherhood, and the demands of a chronic condition. Her story is not just a personal odyssey but a testament to the power of self-care and the unwavering spirit that can emerge even in the face of daunting challenges...
Women's Journal: October 3, 2023
Beyond MS: Connecting Through Support Circles
Keeping secrets is often a bad idea. And in the fall of 2009, family physician Lisa Doggett had a big one: a new diagnosis of multiple sclerosis. Immediately, she wondered, "Who should I tell? I am close with my family, and I told them right away. But who else should know?"...
Everyday Health: September 27, 2023 (book review)
For Your Reading Pleasure: 2 New Books About MS
Hope. It could be said that what many of us are looking for when we read anything about multiple sclerosis (MS) — blogs like this one included — is hope. That, and to feel like we're not alone in the experiences we have on this journey with our disease...
Epocrates: September 27, 2023
Q & A with Lisa Doggett, MD, MPH
Q: You were the clinic director for a nonprofit health care clinic for low-income, uninsured populations. What was your experience like managing a clinic while also practicing medicine?
Lisa: Trying to run a clinic while providing patient care is really challenging! In some ways, patient care for me was the most stressful part of my job...
White Coat Investor: September 19, 2023
Financial Lessons Learned from a Doctor Turned Patient
I wasn't supposed to get sick. At 36, I was a health nut. I followed all the recommendations I preached with enthusiasm to my patients: regular exercise, at least five servings a day of fruits and veggies, 7-8 hours of sleep every night, no smoking, and almost no alcohol. I thought that I would live to 100...
San Francisco Post: September 14, 2023
Got a Chronic Disease? Get Over It
"How did this happen?"
"Why me?"
"It can't be! Why? Why? WHY???"
Lisa Doggett, MD, knows from personal experience (unfortunately) that getting diagnosed with a life-altering or chronic disease is often a miserable, depressing, terrifying experience. It's natural and OK to be angry, to be furious, at fate, at whatever randomness in the universe led to the diagnosis. Cry and scream and sulk and refuse to get out of bed. Go through the "Five Stages of Grief"...
The Austin Chronicle: September 5, 2023 (book review and interview)
From Provider to Patient: Lisa Doggett's New Book Chronicles Her MS Journey
She is the daughter of U.S. Congressman Lloyd Doggett and education advocate Libby Doggett, and she's the mother of two daughters. She is a family physician and has been diagnosed with multiple sclerosis, an autoimmune condition that affects the spinal cord and central nervous system. She has completed two marathons and biked over 640 miles through participation in four MS 150 Bike Tours. Now, she can add another title to her bio: the published author of the memoir Up the Down Escalator: Medicine, Motherhood, and Multiple Sclerosis...
Best of Both Worlds (postcast): September 5, 2023
Lisa Doggett Shares a Physician's Perspective on Living with Chronic Illness
Sarah and Laura discuss some challenges related to seeking routine healthcare. Then, Sarah interviews Dr. Lisa Doggett -- a family physician with years of experienced caring for undeserved populations. When her youngest child was just 2, Lisa became ill with multiple sclerosis. She discusses how she navigated this difficult path, including how her perspectives on our health care system were shaped by her experiences...
The Chicago Journal: September 1, 2023 (interview)
Lisa Doggett, MD, Goes from Doctor to Patient with Four Little Words
Lisa Doggett is a family doctor living in Austin, Texas. Her story is one of triumph and hope in the face of a frightening diagnosis. Nicholas Alexander caught up with Dr. Doggett recently, and she shared her experience with us. Get ready to be inspired...
Tell Me Your Story (podcast): August 24, 2023
Conversation with Richard Dugan (If you enjoy the program, please consider a donation to support the show!)
Aspire Magazine: August 2023
An Unlikely Teacher: What I Learned from My Life Sentence with Multiple Sclerosis
I woke up on November 2, 2009 with dizziness. I remember the exact date because it was two days before my daughter Clara's second birthday. I thought I was getting a cold, and I did my best to ignore it. I'm a family doctor, and I struggled to keep up my usual schedule seeing patients and teaching students who rotated through my clinic near downtown Austin. I tried to take care of my kids, Ella, and Clara, preparing meals and snacks, reading bedtime stories, driving them to school. They were two and four – not exactly independent...
Stories that Empower (podcast): August 2023
When Lisa was diagnosed with Multiple Sclerosis (MS), she felt as if her future had been cancelled and she grieved for what she had lost. She began a journey to learn to be patient and to navigate an unexpected path. Serving as the senior medical director for a national care management company, allows Lisa to experience creativity, continued work with vulnerable populations and improved stress management...
Best Ever You Magazine: Spring 2023
Taming My Inner Drill Sergeant
Get up now and exercise! Lying in bed is lazy. . . . And how did this room get to be such a disaster? It's shameful. That plant over there in the corner looks terrible. When was the last time you ordered it? You've got to get your act together this weekend...
KXAN-TV (NBC affiliate in Austin, TX): March 17, 2023
Austin doctor raising awareness for multiple sclerosis on 150-mile bike ride
An Austin doctor is riding her bike on a 150-mile trek through Texas to raise awareness for multiple sclerosis, a disease that affects thousands of Texans, including the doctor herself. Multiple sclerosis, a disease of the central nervous system, impacts nearly 30,000 people in the state and one million people nationwide, according to the National Multiple Sclerosis Society...
Austin American-Statesman: March 15, 2023
Commentary: From doctor to patient: Why raising awareness of MS is crucial
Primary care physicians have the important responsibility of not just diagnosing and treating their patients, but also guiding them toward healthy lifestyle choices that can prevent disease. As a family medicine doctor living with multiple sclerosis, I am particularly passionate about preventative healthcare, especially during MS Awareness Week...
Parade.com: February 10, 2023 (contributor)
Here's What a COVID Sore Throat Feels Like—and How It's Different From Other Types of Sore Throats
Even with COVID vaccines and boosters widely available, it's still nerve-wracking when you're hit with a symptom associated with the virus. Any hint of a fever, cough or fatigue can cause feelings of dread and worry to creep in. When it comes to COVID, it's important to remember that symptoms can vary from person to person; some people don't experience any symptoms at all...
The Dallas Morning News: February 6, 2023
https://www.dallasnews.com/opinion/commentary/2023/02/06/what-would-life-be-like-with-multiple-sclerosis-and-no-insurance-or-help/
What would life be like with multiple sclerosis and no insurance or help?
One morning in November 2009, I woke up dizzy — a cloudy feeling I couldn't explain. I ignored it and continued my routine, seeing patients at a clinic in central Austin, carting my daughters to preschool. But when I developed double vision and taste changes, I started to worry...
Eat This, Not That: December 14, 2022 (contributor)
https://www.eatthis.com/doctors-share-what-to-know-about-flu-season/
Doctors Share What to Know About Flu Season and How to Stay Out of the ER
The number of flu cases is soaring and new data from the Centers for Disease Control and Prevention states, "Seven influenza-associated pediatric deaths were reported this week, for a total of 21 pediatric flu deaths reported so far this season. The CDC estimates that, so far this season, there have been at least 13 million illnesses, 120,000 hospitalizations, and 7,300 deaths from flu." Dr. Lisa Doggett, Family Physician, Senior Medical Director, Sagility tells us...
TODAY.com: December 9, 2022 (contributor)
https://www.today.com/health/cold-flu/daughter-12-almost-died-from-flu-rcna60833
Mom speaks out after daughter, 12, almost dies of flu
For days, Madi Allen, then 12, had a fever and a cough that continued to worsen. Mom Shelle Allen thought Madi was worn down from a busy winter and had a bad cold. Madi progressively became sicker and needed help showering and that's Allen noticed Madi's lips were blue as she struggled to breathe...
Momentum: October 2022
https://momentummagazineonline.com/flu-vaccine-ms/?utm_source=MC&utm_medium=email&utm_campaign=fy23-news-info&utm_name=fy23-news-info-october2&s_src=news-fy23-email&s_subsrc=info-october2&CampaignID=
5 things to know about the flu vaccine and MS
Getting vaccinated to prevent harmful infections is a fundamental part of medical care for people with MS. With flu season around the corner, the seasonal flu vaccine can help prevent infection and keep you and your loved ones safe...
RealTalk MS: October 2022 (podcast)
https://realtalkms.com/episode-267-all-you-need-to-know-about-vaccines-and-ms-with-dr-lisa-doggett/
Episode 267: All You Really Need to Know About Vaccines and MS with Dr. Lisa Doggett
It's flu season and that makes it an excellent time to talk about vaccines. People living with MS often have questions about whether a particular vaccine is good for them or whether it might carry with it the risk of a relapse or other negative health consequence...
American Bar Association, Civil Rights and Social Justice Section: October 13, 2022 (panelist)
https://www.youtube.com/watch?v=dVkwdg4sehE
Code Red: Climate Crisis and Migration
American Academy of Family Physicians: September 21, 2022
https://www.aafp.org/news/health-of-the-public/covid-vaccine-survey.html
Survey Shows FPs' Challenges on COVID-19 Vaccines
Family physicians are extremely confident in the safety and efficacy of COVID-19 vaccines and are experts at telling patients about their importance. Yet at the same time many are concerned about misinformation and about discussing COVID-19 vaccination with their patients. Those are among the conclusions in "COVID-19 Vaccines: A Survey of Attitudes and Practices Among Family Physicians," a report by Lisa Doggett, M.D., M.P.H., and Anne Schneider, D.O., the Academy's 2021-2022 Vaccine Science Fellows...
Ask an MS Expert: September 16, 2022
https://www.youtube.com/watch?v=0Yzdtom9-UA
Vaccine Use in MS
Vaccines play a key role in preventing infections, especially for people living with MS. Lisa Doggett, MD, MPH, a family physician who lives with MS, joins us for this week's Ask an MS Expert to discuss all things vaccines...
National Public Radio: September 3, 2022
https://www.npr.org/sections/health-shots/2022/09/03/1120756615/stressed-out-about-climate-change-4-ways-to-tackle-both-the-feelings-and-the-iss
Stressed out about climate change? 4 ways to tackle both the feelings and the issues
Climate change has caused more intense wildfires, heat waves, floods and hurricanes, lengthened allergy seasons and inflicted other forms of tangible harm. But an oft-overlooked consequence — one that warrants urgent attention and creative problem-solving — is worsening mental health...
One Breath Partnership: May 31, 2022 (contributor)
https://onebreathhou.org/newsroom/2022/05/houston-texas-ozone-severe-nonattainment-epa-tceq/
Texas can't keep hoping individual actions will solve Houston's industrial-sized ozone problem
During the long, hot summers, Texans should be able to get outside and enjoy themselves. In Houston, that can mean biking the trails along the bayous, barbecuing at MacGregor Park and cooling off at the Emancipation Park pool...
Healthline: April 25, 2022 (contributor)
https://www.healthline.com/health-news/it-may-be-too-early-to-say-weve-flattened-the-curve-on-covid-19-heres-why
What Experts Think of Fauci's Declaration that the United States is Past the COVID-19 Pandemic Phase
The director of the National Institute of Allergy and Infectious Diseases told PBS Newshour that although new cases have slowly started to rise in recent weeks, they are no longer near what they were during the Delta and Omicron variant surges. He also noted hospitalizations and deaths are not increasing...
Public Health Insight Podcast: April 6, 2022 (featured guest)
https://thepublichealthinsight.com/podcasts/a-look-back-at-the-covid-19-response-how-we-will-know-when-the-pandemic-is-over-ft-dr-lisa-doggett-from-hgs-axispoint-health/
A Look Back At The COVID-19 Response & How We Will Know When The Pandemic Is Over
NC Health News: April 11, 2022 (contributor)
https://www.northcarolinahealthnews.org/2022/04/11/unc-med-school-students-address-new-emerging-public-health-threat-climate-change/
UNC med school students address new emerging public health threat: Climate change
... The idea of addressing the impacts of climate change on public health in medical school curricula appears to be spreading across the country. Last month, Lisa Doggett, co-founder and president of the board of directors of Texas Physicians for Social Responsibility (PSR), announced in a press release that three Texas Medical schools – Dell Medical School at the University of Texas at Austin, Baylor College of Medicine in Houston and University of Texas Southwestern in Dallas – are offering an elective course on "environmental threats, including climate change..."
HealthLeaders: March 8, 2022 (interview)
https://www.healthleadersmedia.com/strategy/vaccine-hesitancy-training-helps-health-workers-answer-questions-undecided
Vaccine Hesitancy Training Helps Health Workers Answer Questions for the Undecided
When COVID-19 vaccines were developed by Pfizer, Moderna, and Johnson & Johnson, initial reception was mixed, with many individuals concerned about their safety, in light of their quick development.
Now that the vaccines have been out for more than a year and 81% of U.S. citizens over the age of 5 have at least one dose, Lisa Doggett, senior medical director for HGS AxisPoint Health, notes that speed of development isn't as much a hindrance for individuals considering the vaccine. Rather, it's concerns about the safety of the vaccine stemming from misinformation and confirmation bias, which is defined as the tendency to interpret new evidence that confirms what someone already believes to be true.
Bridges to Access Conference - University of Oklahoma: February 12, 2022 (keynote speaker)
https://www.bridgestoaccess.org/2022-videos
Mobilizing for Change: How to Be an Effective Advocate
The purpose of this talk is to teach medical and other health professional students the importance of advocacy in a world of climate change and health disparities. Physicians, nurses, and other health professionals are among the most respected and trusted authority figures in our society. Yet when it comes to controversy, we often stand on the sidelines. Dr. Lisa Doggett, a family physician and author, will challenge and empower you to become a positive force for change, sharing her experience as co-founder of Texas Physicians for Social Responsibility and an advocate for a healthy environment and marginalized communities.
Healthline: February 9, 2022 (contributor)
https://www.healthline.com/health-news/how-parents-attitudes-toward-covid-19-vaccines-have-changed
How Parents' Attitudes Toward COVID-19 Vaccines Have Changed
When the COVID-19 shots were first approved for children, many parents were hesitant to get their children vaccinated. The shots, though thoroughly tested and evaluated for safetyTrusted Source and efficacy, were new and many parents simply wanted to make sure they were asking the right questions to best protect their kids...
Healthline: February 2, 2022 (contributor)
https://www.healthline.com/health-news/pediatricians-say-children-need-to-be-back-in-school-heres-why
Pediatricians Say Children Need to Be Back in School: Here's Why
The American Academy of Pediatrics (AAP) has reaffirmed its stance on prioritizing in-person learning during the COVID-19 pandemic, along with "diligent adherence to safety measures such as vaccination, universal masking, and physical distancing." ...
Motherwell Magazine: December 17, 2021
https://motherwellmag.com/2021/12/17/diagnosed-with-ms-then-it-was-christmas/
Learning how to manage holiday expectations in the face of a diagnosis
"Here we are! Let's go get Christmas stamps," I said to the kids, as I parked in front of the post office in downtown Austin, feigning enthusiasm. I knew the lines would be horrible, and I would be impatient, and taking two toddlers anywhere was invariably difficult...
Healthline: November 3, 2021 (contributor)
https://www.healthline.com/health-news/ways-to-protect-unvaccinated-kids-during-the-holiday-season
Ways to Protect Unvaccinated Kids During the Holiday Season
While the COVID-19 vaccine for children 5 to 11 years old will be available this month, it's likely kids might not be fully vaccinated by Thanksgiving. "We know that, fortunately, kids, especially younger kids, are at much lower risk of getting sick with COVID-19 than adults. That said, the risk is not zero," Dr. Lisa Doggett, senior medical director for HGS AxisPoint Health and a fellow with the American Academy of Family Physicians' Vaccine Science Fellowship, told Healthline...
U.S. News & World Report: October 20, 2021 (contributor) - also published May 12, 2021
https://health.usnews.com/conditions/coronavirus-and-your-health/articles/how-to-talk-to-someone-whos-hesitant-to-get-the-covid-19-vaccine
How to Talk to Someone Who's Hesitant to Get the COVID-19 Vaccine
For Dr. Gabriel Lockhart, a pulmonologist and critical care intensivist at National Jewish Health in Denver, the question of how best to approach loved ones who are vaccine hesitant hit very close to home...
American Academy of Family Physicians (AAFP) News: October 6, 2021 (contributor)
https://www.aafp.org/news/health-of-the-public/20211006delayedcare.html
COVID-19 Continues to Cause Some People to Put Off Care
Even though vaccines to protect against disease caused by SARS-CoV-2 have been available for many people in the United States since December, concerns about the ongoing pandemic continue to cause adults and children to either delay or miss out on much-needed care...

Verywell Health: September 16, 2021 (contributor)
https://www.verywellhealth.com/new-flu-guidelines-2021-5201221
What's New With the Flu In 2021?
Last year, a convergence of COVID-19 related factors—including mask mandates, social distancing, and less tracking and reporting of conditions other than COVID by state public health departments, meant that the flu season in the United States seemed to be unusually light...
U.S. News & World Report: July 23, 2021 (contributor)
https://health.usnews.com/conditions/heart-disease/articles/what-to-know-about-myocarditis?int=hp_coronavirus_health
What to Know About Myocarditis
Scientists have learned so much about the novel coronavirus that causes COVID-19 over the past 18 months. But there are still many open questions regarding the long-term effects of COVID-19. However, heart disease does seem to be connected to COVID-19...
U.S. News & World Report: June 4, 2021 (contributor)
https://health.usnews.com/conditions/coronavirus-and-your-health/articles/covid-19-vaccines-for-children-timing-side-effects-and-more
COVID-19 Vaccines for Children: Timing, Side Effects and More
Over the last year, a heroic effort has brought about multiple safe and effective vaccines that offer excellent protection against COVID-19. States and the federal government have made considerable progress rolling out these vaccines to help finally end the coronavirus pandemic...
Part B News: May 17, 2021 (contributor)
https://hgs.cx/wp-content/uploads/2021/06/PBNews051721LisaDoggett.pdf
Feds seek more vaccines at practices, but delays hamper the plan
A number of factors are keeping COVID vaccines out of most physician practices, despite an urgent need to disseminate them. But experts believe the situation will change in due course, and practices should prepare to notify patients as soon as it does...
Texas Neurological Society - Broca's Area: Winter 2021
https://www.texasneurologist.org/amsimis/tns/assets/files/brocas_winter_2021.pdf
Multiple Sclerosis and the National MS Society: A physician turned patient's perspective
I woke up dizzy on a Monday morning in November, 11 years ago. I didn't think much of it, and I went to work, as usual, at my small community clinic in Central Austin. As the week wore on, my symptoms persisted, and I began to worry. When I started to have mild diplopia, I needed to seek care...
Community Health - Iosco Health and Wellness: October 1, 2020 (contributor)
http://www.iosconews.com/community_health/mind_and_body/article_e9b851be-3a14-509c-9596-d1b488e1483e.html
'Twindemics'
..."Hospitals in many parts of the U.S. already have been strained and sometimes overwhelmed in the last few months by COVID-19," says Dr. Lisa Doggett. She serves as senior medical director at AxisPoint Health in Westminster, Colo. "To layer a bad flu season on top of the pandemic, which many experts expect could worsen this winter, would be catastrophic in some communities. I don't think we have a precedent for anything like what we could face if we have a bad flu season, while COVID-19 continues to pose a real and significant threat..."
Part B News: September 28, 2020 (contributor)
https://pbn.decisionhealth.com/Articles/Detail.aspx?id=532031
Flu season plus COVID-19 'twindemic' could get rough; push shots early and hard
COVID-19 complicates your flu season immunization picture, but experts say it may become an opening that not only gets more patients interested in having their shots, but also gets them to receive other needed care...
Parents: September 2020 (contributor)
(print version - page 86)
Find the Mom Friend You Need
How I Met This Mother
Lisa (to Mary Ann): "Our daughters met on the first day of kindergarten, and I think you and I probably crossed paths then at school drop-offs and PTA meetings..."
Doximity: June 23, 2020
https://www.doximity.com/articles/709abac8-13ef-41d3-b1de-76176d8d786b
As Healers, Ending Systemic Racism Is Our Work, Too
I'm embarrassed by my own ignorance sometimes. Sure, I'm a progressive advocate for social justice. I pride myself on treating all my patients with thoughtfulness and compassion, without judgment. But I have a confession: occasionally, I get it wrong...
Livestrong: June 15, 2020 (contributor)
https://www.livestrong.com/article/13727236-mask-while-running/
Should You Wear a Mask While Running Outside?
Running is a great way to deal with stress, but running outside now comes with an added stress — do you need to wear a face mask or is it dangerous to cover your mouth and nose?...
Healthline: May 28, 2020 (contributor)
https://www.healthline.com/health-news/model-finds-midwest-and-southern-states-at-risk-for-covid-19-surges-as-they-reopen
Model Finds Midwest and Southern States at Risk for COVID-19 Surges as They Reopen
..."Flu shots, handwashing, and social distancing will be imperative, especially for those at highest risk for both influenza and COVID-19 complications: older adults and those with chronic disease," said Dr. Lisa Doggett, a faculty member in the department of population health at the University of Texas at Austin Dell Medical School, senior medical director for HGS AxisPoint Health, and author..."
Reader's Digest: May 18, 2020 (contributor)
https://www.rd.com/culture/second-wave-of-coronavirus/
What a Second Wave of Coronavirus Could Look Like
As the weather warms up and some states have reopened for business, it may be tempting to get sloppy when it comes to public health measures like social distancing and wearing masks. But that's the last thing we should be doing right now...
Goal Crazy: December 17, 2019 (contributor)
https://goalcrazyplanners.com/blogs/news/reasons-to-journal
13 Benefits You Can Get From Keeping A Daily Journal
"I started daily journaling at age 11 (35 years ago), and I've written every day since - over 12,500 entries. (OK, so I have forgotten a few days, but just a few: five or six days total in 35 years.)..."
Yahoo Lifestyle: October 7, 2019 (contributor)
https://www.yahoo.com/lifestyle/yes-vegan-vegetarian-still-breastfeed-162739466.html
Yes, You Can Be Vegan or Vegetarian and Still Breastfeed
..."Our culture is very focused on meat," says Lisa Doggett, M.D., a family physician based in Austin, Texas. "Some people believe that our bodies need meat, especially women who are breastfeeding. But a growing body of evidence does not favor a meat-rich diet for optimal health." Dr. Doggett, a vegetarian for more than 25 years, breastfed each of her daughters, now 11 and 14, for a year. Throughout her career, she has counseled patients of all ages about the importance of a healthy diet, including when breastfeeding.
Doctor Me First: Role Reveral (podcast, episode 87): August 2019
https://www.youtube.com/watch?v=hIdxUTFRSx0&t=79s
Best Life: July 26, 2019 (contributor)
https://bestlifeonline.com/healthy-habits/
50 Doctor-Approved Habits You Should Totally Steal
As humans, we're all creatures of habit. But often times, habits—smoking, drinking, slamming snooze (twice) every morning—are frowned upon. Not all habits, however, are negative. In fact, some can actually improve your life. Don't believe us? We consulted with a pantheon of doctors to find out which tricks you should take up as soon as possible...
Lifehacker Australia: July 8, 2019 (contributor)
https://www.lifehacker.com.au/2019/07/what-to-ask-your-doctor-at-your-next-physical/
What To Ask Your Doctor At Your Next Physical
The next time you visit your doctor for an annual checkup, physical or exam, don't just bring your Medicare card. Arriving at your appointment with the right questions can help you learn more about your overall health, ensure you're getting the right preventative care, and even ease those late-night worries about a new mole, a nagging cough, or an unexpected twinge...

Bustle: June 27, 2019 (contributor)
https://www.bustle.com/p/what-to-ask-doctors-during-a-visit-according-to-the-physicians-themselves-18151079
What To Ask Doctors During A Visit, According To The Physicians Themselves
..."Good communication with your doctor is essential," Lisa Doggett, MD, MPH, FAAFP, a board-certified physician and author of White Spots and Black Holes, tells Bustle. "It can often feel uncomfortable and embarrassing to raise questions about sensitive subjects, but I would urge patients to go ahead and ask."
UpJourney: May 20, 2019 (contributor)
https://upjourney.com/how-to-live-life-to-the-fullest
How to Live Life to the Fullest (41 Great Tips to Motivate and Inspire You)
Are you still trying to figure out how to live your life to the fullest? How to live in the present moment? Don't fret—you're not alone...
Bicyle Sport Shop presents: Never Give Up, Never Give In: May 7, 2019
https://www.youtube.com/watch?v=5AKD-s9QaLs
"We all live with uncertainly - varying degrees of it. Perhaps I have more of it. I do have more of it..."
Health Data Management: May 23, 2019 (contributor)
https://www.healthdatamanagement.com/news/pop-health-management-can-help-payers-during-natural-disasters
Pop health management can help payers during natural disasters
Care management is an effective tool for payers working toward value-based care, especially when used for high-risk and vulnerable members. But having a care management team, with all of its technological resources in place, is even more critical in the wake of a natural disaster, says Lisa Doggett, MD, senior medical director at HGS AxisPoint Health, a population health management company that has helped serve health plans in the wake of hurricanes and other disasters for years.
HealthCentral: April 10, 2019
https://www.healthcentral.com/article/m-d-with-ms
M.D. With MS
Lisa Doggett, a 45-year-old family physician in Austin, Texas, follows the advice she gives her patients. She eats a vegetarian diet, rarely drinks, avoids smoking, and exercises regularly. She's even run a couple of marathons and hiked the Inca Trail to Machu Picchu in Peru.
Elite Daily: February 21, 2019 (contributor)
https://www.elitedaily.com/p/heres-what-to-ask-at-your-yearly-physical-if-you-always-forget-what-you-want-to-say-according-to-experts-15987027
Here's What To Ask At Your Yearly Physical If You Always Forget What You Want To Say, According To Experts
About a week ago, I got an email reminding me that I'm due for my yearly physical. At first, I felt an enormous sense of dread. After all, who enjoys booking medical appointments and spending an hour (or more) in a doctor's office? But the more I thought about it, the more I began to think of a few nagging questions that I actually would like to ask my doctor. If you're ever at a loss for what to say during your next checkup, rest assured, there are a few key questions to ask your doctor during your yearly physical, and I'm breaking them all down right here, right now...
Reader's Digest: January 17, 2019 (contributor)
https://www.rd.com/health/wellness/doctor-checkup-visits-guidelines/
How Many Times a Year Should You Really See the Doctor for Checkups?
Are you seeing the doctor enough? Or too much? Find out how often you really need to go in to stay on top of your health...
The SGU Pulse: January 11, 2019 (contributor)
https://www.sgu.edu/blog/medical/how-to-develop-good-bedside-manner/
Developing Good Bedside Manner: 9 Tips for Doctors
Whether you're still in school or just beginning your career in medicine, developing good bedside manner is critical for your success as a physician — and for your patients' health.

Huffington Post: January 9, 2019 (contributor)
https://www.huffpost.com/entry/adult-vaccines_n_5c34d8b6e4b01e2d51f7ef37
6 Vaccines You Should Definitely Get As An Adult
We may not like hearing it, but it's true: Adults aren't off the hook when it comes to vaccines. Even if you've had all your childhood vaccinations, there are plenty of reasons to get vaccinated when you're older. Some vaccines wear off, new vaccines are available, you may be at higher risk for certain illnesses that shots can protect you from, and vaccinations help protect the people around you.
The SGU Pulse: December 17, 2018 (contributor)
https://www.sgu.edu/blog/medical/pros-discuss-the-importance-of-diversity-in-health-care/
The Importance of Diversity in Health Care: Medical Professionals Weigh In
Medicine is a highly homogenous field serving diverse populations—and that's a problem. Diversity in health care goes far beyond a language barrier. It's about understanding the mindset of a patient within a larger context of culture, gender, sexual orientation, religious beliefs, and socioeconomic realities.
Greatist: November 29, 2018 (contributor)
https://greatist.com/eat/what-is-a-hot-toddy-and-other-cold-remedies
Can a Hot Toddy Really Make Me Feel Better or Is Grandma Kidding Herself?
"I think I'm getting sick… " might be the most dreaded five words in the English language come winter. Even if you've gotten your flu shot, you're still not immune from one to two good bouts of snoughing (runny nose + coughing) and all the other nasty cold symptoms that tend to hang around this time of year.
Fatherly: October 30, 2018 (contributor)
https://www.fatherly.com/health-science/how-to-lose-weight-and-save-money/
5 Money-Saving Ways To Lose Weight
..."A healthy diet and regular exercise do not have to be expensive," Lisa Doggett, an Austin-based family physician and nutrition expert, told Fatherly. "The benefits, both short and long-term, are well worth the effort and a little extra planning that may be involved." Here's how Doggett and other experts suggest you body pick up some of that slack—while also picking up the bill.
Aaptiv: October 2018 (contributor)
https://aaptiv.com/magazine/questions-ask-your-doctor-30s
The 5 Questions You Need to Ask Your Doctor in Your 30s
By Jane Chertoff
...Your lifestyle, diet, and exercise habits in your 30s are important to discuss with your doctor, says Dr. Lisa Doggett, a board-certified family physician in Austin, Texas. "You'll want to discuss lifestyle habits that may have health implications, such as substance abuse, including alcohol and tobacco, and choices around diet and exercise," she says.
My Inner Creative: September 8, 2018 (contributor)
https://myinnercreative.com/5-ways-on-how-to-help-children-bullet-journal-for-positive-results/
5 ways on how to help children bullet journal for positive results
Bullet journaling is a popular productivity tools among adults, the ability to make your journal work for you, has quickly become a hot topic. From creating creative themes all the way though to time management, the bullet journal principles are key. But! How to help children bullet journal is a great way with brilliant tips and tricks to get kids journaling at a young age!
I AM & CO: August 12, 2018 (contributor)
https://iamandco.com/blog/more-self-care-activities
10 More Women Share Their Favorite Daily Self-Care Tips
"Self-care is a huge priority for me, especially since my diagnosis of multiple sclerosis (MS) eight-and-a-half years ago. One of my most important self-care rituals is journal-writing. I'm a bit compulsive: I started daily journaling at age 11 (over 33 years ago), and I've written every day since — more than 12,000 entries..."
Organic Authority: July 21, 2018 (contributor)
http://www.organicauthority.com/heres-what-you-need-to-know-about-keeping-a-journal/
Here's What You Need to Know About Keeping a Journal
Lisa Doggett, MD, MPH, and family physician, has journaled almost every day for over three decades. In addition to journaling, Doggett also recommends the practice to patients.
KEYE TV CBS Austin: April 27, 2018 (contributor)
http://cbsaustin.com/news/local/traffic-delays-expected-as-2018-bp-ms-150-kicks-off
What the new MS 150 finish line means for Austin traffic
The BP MS 150 kicks off Saturday. For the first time in three years, the weather won't be against them. A new route won't have cyclists ending their rides in downtown either.
"I'm very nervous about it," says Austin native Lisa Doggett who is riding the MS 150 for the first time. It's something she's wanted to do since she was diagnosed with multiple sclerosis in 2009. "I want to be there on behalf of all of the people who can't be there who have MS," says Doggett.
The SGU Pulse: April 2, 2018 (contributor)
http://www.sgu.edu/blog/medical/what-makes-a-good-doctor/
What Makes a Good Doctor? 7 Surprisingly Useful Skills for Physicians
Arguably one of the most prestigious and highly regarded professions, medicine is not for the faint of heart. It takes some serious intelligence and motivation to even get accepted into medical school. Not to mention the grit it takes to withstand the challenging years medical school requires.
The SGU Pulse: March 7, 2018 (contributor)
http://www.sgu.edu/blog/ medical/how-to-pay-for- medical-school/
How to Pay For Medical School
When you're really set on something, nothing can stand between you and your goals. Whether determined, driven, or just plain stubborn — or perhaps all three — you feel the call of medical field and have always known you're meant to be a doctor.
BestLife: January 26, 2018 (contributor)
http://bestlifeonline.com/amazing-habits-after-40/
40 Amazing Habits to Adopt After 40
By your 40s, it may seem like you're stuck in your ways. You've got the same habits—both good and bad—that you've been practicing for years, if not decades. But since your 40s are a time where your health, interests, your sleep, and responsibilities undergo significant changes, your habits should, too.
The SGU Pulse: January 17, 2018 (contributor)
http://www.sgu.edu/blog/medical/what-does-a-primary-care-physician-do/
What Does a Primary Care Physician Do? Exploring This High-Demand Medical Career
Your dreams of becoming a doctor are anything but new. You've known since you were young it's what you're destined to do. But the time is nearing when you'll have to make some decisions on what that dream will entail. After all, there are many types of doctors out there – which type will you be?
CareDash: November 28, 2017
https://www.caredash.com/articles/8-lessons-learned-by-a-doctor-turned-patient
8 Lessons Learned by a Doctor Turned Patient
I am a doctor, mother, and wife. I'm also a patient with a potentially severe chronic disease. Eight years ago, after developing unusual dizziness and vision changes, I was diagnosed with multiple sclerosis (MS). MS is an autoimmune disease that damages nerve cells, often leading to progressive physical and cognitive disability. At the time of my diagnosis, my younger daughter had just turned two years old. I was 36.
A Sweat Life: November 21, 2017 (contributor)
https://asweatlife.com/2017/11/how-to-avoid-getting-sick/
How to Avoid Getting Sick While Traveling
Keeping healthy is crucial all the time — especially in the winter during flu season. But there's nothing worse than getting sick on the road. Whether driving from state to state or taking a plane across the country, avoiding illness can be difficult.
CareDash: November 16, 2017
https://www.caredash.com/articles/a-physician-s-tips-for-avoiding-mistakes-at-the-doctor
A Physician's Tips for Avoiding Mistakes at The Doctor
As a family physician for over 15 years, I have seen thousands of patients, and I like to think that nothing will surprise me. But when a long-time patient – a middle-aged woman with high blood pressure and diabetes – presented me with a heart-shaped box containing sexy underwear, I didn't know what to say. The gift was a joke, not a come-on, fortunately, but it still made me feel embarrassed and uneasy. Perhaps I had made a mistake – been unprofessional or violated some personal boundary – to make her think such a gift would be appropriate. But I also think her gesture, as well-meaning as it might have been, was an error in judgment, leading to an uncomfortable encounter for both of us.
CareDash: October 13, 2017 (contributor)
9 Surprising Questions to Ask Your Doctor at Your Next Checkup
You already know to ask your doctor about odd lumps and bumps. You might even turn to your physician for advice about quitting smoking or managing your stress. Many patients, however, forget that an annual checkup offers a comprehensive window into overall health. Your doctor can help you better understand your symptoms, offer useful lifestyle changes, and refer you to a specialist when necessary. So don't forget to ask these questions at your next check-up — even if you don't find them on the typical list of questions to ask your doctor.
TCMS Journal: July/Aug 2017
http://www.tcms.com/uploadedFiles/Travis_County_Medical_Society/Communications/Journal/2017-July-August-web.pdf#page=16
Texas PSR's Toxic-Free Child Program
Is it OK to put plastic containers in the microwave? What are some ways to minimize exposure to pesticides in the home? Is nail polish safe for young children?
These are just some of the many questions that Toxic-Free Child seeks to address in a novel, evidence-based curriculum created and presented in Central Texas over the last year.
TCMS: May 9, 2013
http://traviscms.blogspot.com/2013/05/tcms-mothers-day-special-lisa-doggett-md.html
TCMS Mother's Day Special
Who has been the greatest influence on your role as a mom and why?
My mom, of course! My mom is absolutely incredible – a true super woman who continues to have a highly successful career as an educator and advocate for children and people with disabilities while still being totally supportive of me (and my sister). I am so proud of her accomplishments and appreciate all that she does for my kids and me as well as our entire community.
KVUE News: November 21, 2012
https://www.youtube.com/watch?v=i1ws18AzS1s
TexPIRG and Dr. Lisa Doggett Unveil Trouble in Toyland Report
New York Times: January 10, 2006
Attention, Medicare Shoppers . . .
AUSTIN, Tex. - THIS winter, Medicare recipients shouldn't limit their bargain-hunting to post-holiday blowout sales. Despite its serious deficiencies, the new Medicare prescription drug benefit offers a myriad of savings opportunities, which in my grandmother's case totaled more than $2,000 a year. By asking the right questions and comparing plans, the savvy consumer can save more with Medicare than at Macy's.
Cleaner Air, Healthier Austin
Recently, a playful little 6 year old I'll call José, visited me at People's Community Clinic about his asthma. In caring for him, I make sure he's on the right medicines and that no one smokes at home. But what I can't do, is purify the air he breathes. So when smog pollutes our air, I suspect José will be back.
Accolades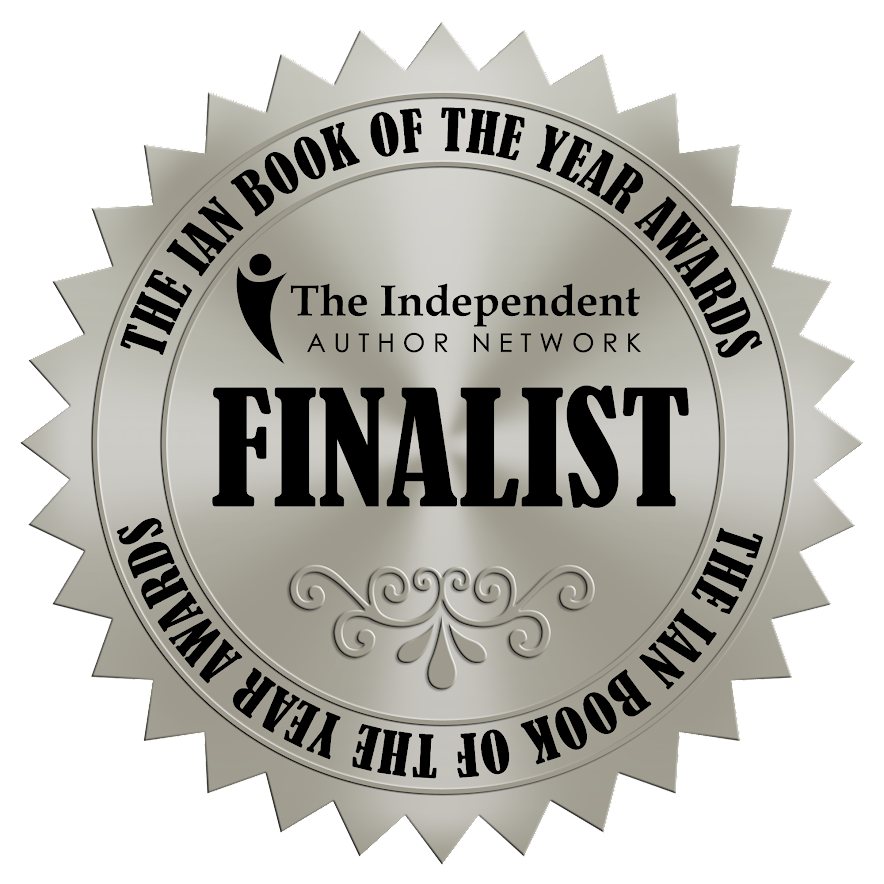 Finalist, 2023 IAN Book of the Year, Health/Medicine/Fitness/Dieting category
Female Executive of the Year, Business Services, More Than 2,500 Employees
Bronze Stevie Winner, 2021
2017 First Page Contest Finalist
2016 Manuscript Contest Finalist
Texas Academy of Family Physicians: January 16, 2012
Member of the Month: Lisa Doggett, M.D., M.P.H.
Austin physician "makes a difference" by caring for the underserved
A practicing family physician for nearly 10 years, Lisa Doggett, M.D., M.P.H., is the director of the University of Texas Wellness Center and a clinical associate professor at the UT School of Nursing. The center provides medical care for Travis County residents without private insurance, and Doggett also directs their Women's Wellness Program, which provides free breast and cervical cancer screenings. With the School of Nursing, she supervises and provides consultations to nurse practitioners and other staff, co-teaches a course on chronic disease, precepts nurse practitioner students, and serves as a regular guest lecturer for other courses.
2007 Winner: Medical and Health Care